Roberto Milletti world's renowned leader and co-founder of Odaka Yoga®, one of the 14th Yoga Alliance International Australia: Master Yoga Platinum, the highest recognition in the industry by a Yoga Organisation.
He has been featured in "Om Yoga Magazine UK" as one of the three world leaders in new, contemporary forms of yoga. Roberto teaches at studios and yoga festivals worldwide.
Roberto has created an innovative form of yoga that incorporates martial arts, Zen and traditional yoga postures. Based on the dynamics of ocean motion and body rhythms that connect us, this beautiful flowing yoga style lead us to melt into the liquid form of the body making you free from all constraint and giving the ability to transform and discover new shapes in ourselves.
He is a Master of how to embrace flow and move Ki (the inner power) to open students up to endless possibilities, living by the mantra "We are not here to do yoga, we are here to become yoga".
He has been recognized by Yoga Alliance International Australia as Platinum Yoga Master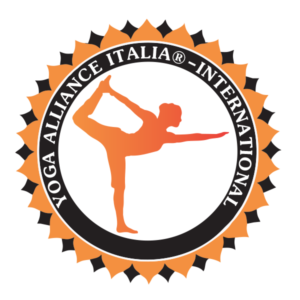 History Teaching
Roberto delivers his contemporary message and methodology through retreats and teacher trainings, conferences and festivals around the globe. His vision is reflected in his openness to multiple Yoga realities and his aim of helping to build a common ground and sharing place for Yoga exchange and networking.
Throughout his history, Roberto has worked with national and international institutions:
1982 Italian Karate champion
1983 European Inter stile Karate champion
1986/88 he held training courses to the Marines at the USA Embassy to the Holy See in Rome
1991 got there cognition of Austrian anti-terrorism bodies GEK (Gendarmerie Einsatzkommando) in Vienna
1993 at the UNITED NATIONS Headquarters in New York City held courses of martial arts and OdakaYoga ®
2000 got the recognized of the Australian Government to spread OdakaYoga ® in Australia and New Zealand
2001 he collaborates with corporates to teach how to deal with stress created by under pressure situation
2009 World Movement for Yoga & Ayurveda Ambassador
2013 he and Odaka yoga lineage has been recognized in Indian ashram in Rishikesh
Since 2008 Odaka , with hIs international training courses for Yoga Teachers, is certified by Yoga Alliance RYS 500
2014 White Lodge Retreat Place Baja California partnership
Roberto Milletti, together with Francesca Cassia, is engaged in holding conferences and workshops on Odaka Yoga® worldwide.